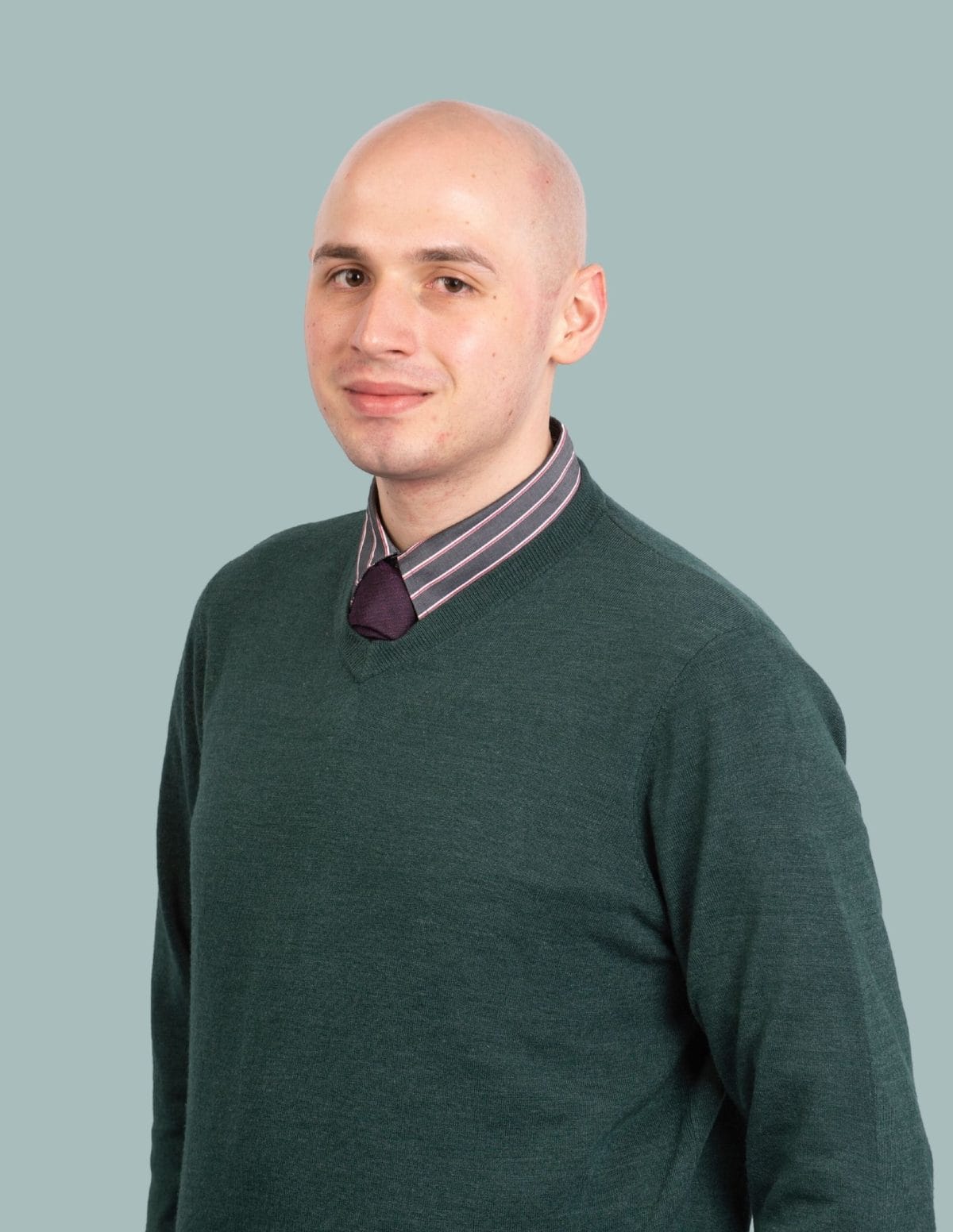 James is a Researcher and Data Analyst, specialising in Inclusion and Diversity Consulting. 
Joining the company in 2022, James plays a crucial role in analysing business data to explore diversity and inclusion within organisations. He works on building the ED&I knowledge base, identifying best practices, and uncovering new insights in this field. James works with clients from various sectors who are looking to evaluate and improve ED&I in their workplaces. His expertise and analysis contribute to helping organisations create more welcoming and supportive environments.
Throughout their career, James has filled notable roles such as Bursar at Vincent's Club Oxford, and Head of Biosciences at the University of Leicester. Within the business, James provides support to the research team and consultants in identifying high-quality candidates. He is also part of the LGBTQIA+ and Disability allies group, demonstrating his commitment to fostering inclusivity both internally and externally.
I have a passion for Inclusion and Diversity; we are constantly exploring new frontiers in how to make organisations more welcoming and supportive and it is a joy to be a part of that process. 
Before joining Berwick Partners, James worked as a scientist in a diagnostics laboratory in Wolverhampton, following the completion of his Masters. He holds a First Class Honours MSci in Biological Sciences, which provides a strong foundation for his analytical and research skills.
On a personal note, James enjoys spending his weekends camping in fields and participating in Live Action Role Play. This hobby reflects his adventurous and immersive nature.