In conversation with Ross Moloney, Chief Executive of Lifting Equipment Engineers Association (LEEA)
20th November 2023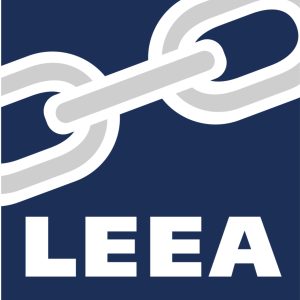 In this podcast, we are speaking with Ross Moloney, Chief Executive of the Lifting Equipment Engineers Association (LEEA).
Ross and Berwick Partners' Principal Consultant, Tom Ewen discuss Ross' career to date, as well as the motivations which have driven him throughout his career. He also reflects on how leading LEEA and working with the LEEA team has had a meaningful impact on the lives of thousands of people across the world.
The release of this podcast coincides with the first day the LiftEx Conference in Liverpool which starts on 21st November 2023 as well as the launch of a campaign to recruit three new members of the LEEA Executive Leadership Team.
Berwick Partners are supporting LEEA to recruit a Director of Membership, Director of Compliance and Director of Academy. Ross discusses what he is aiming to accomplish with these three appointments in this podcast.
For more information on these three appointments including access to the full job descriptions please visit:
Ross has a PhD in Politics and Economics from University of Birmingham and has a varied career dedicated to the improvement of skills and knowledge in a variety of professions and industries. He firmly believes that if you can improve skills, it has an impact on the success of UK and international economies. He first became Chief Executive of Skills for Logistics in 2013 and has led organisations since that point. Ross has been leading LEEA since 2017 and has been an advocate and enabler to the LEEA members improving standards, accessing routes to commercial success and by working towards their shared goal of eliminating accidents, injury and fatalities in the sector.
For an informal conversation about the Director of Membership, Director of Academy and Director of Compliance roles, please email Tom Ewen on thomas.ewen@berwickpartners.co.uk