Sarah Foster – from PA to Partner & Head of Operations
8th June 2023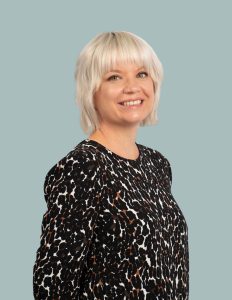 I joined Berwick Partners very much at its inception back in 2005 when it was called Odgers Selection – I think I was the fifth or sixth hire?! I joined as a PA within the Industrial practice at a time when our recruitment process was very much advertised selection. As press advertising slowly disappeared and online advertising was still in its infancy, we needed to adjust our strategy to embrace proactive research and 'headhunting'. I suggested that I could probably try my hand at a bit of research alongside my PA role and thus my role started to evolve… I eventually progressed into a Junior Consultant role firstly within the Industrial team and latterly within HR.
During this period there was little, if any, central infrastructure within what had evolved to become Odgers Select; therefore, as well as the day job, I was always taking on additional responsibilities and projects to deliver. This included taking responsibility for PA hiring, building and managing a dedicated research team, delivering business rebrands, website creation, office refurbs and relocations, managing our marketing and branding, etc.
By 2013 it was clear that we were at a size where we needed to build out the internal infrastructure of Berwick Partners. I was at a crossroads within my career – did I want to fully commit to being a fee earning consultant or take on a more internally focused operational role?! When the new role of Head of Operations was created, I decided that this was what I wanted to do. I applied and got the job and since then the role has very much evolved with the business which has more than doubled in size over the last 6 years!
We have also continued to build out the internal infrastructure bringing onboard a Chief of Staff, Marketing and Events Managers, a business development team and an internal resourcing exec.
I was promoted to Associate Partner in 2018 and continue to enjoy the variety and challenge that the role brings. Berwick Partners is an entrepreneurial and open business where if you want to develop and try something new, you are encouraged to open up the dialogue and make it happen. I am forever grateful for the support and opportunities I have been gifted.