Five minutes with…Dr Ali Hasan, Chief Medical Officer at Vitality
17th August 2022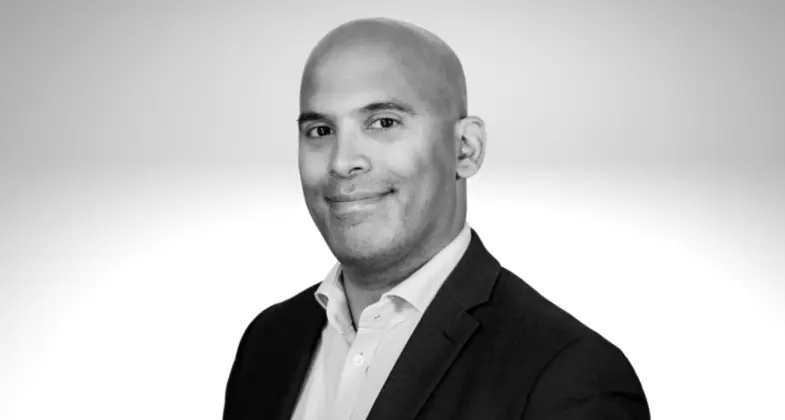 In our latest edition of 'Five minutes with…' Gus Ferguson, Consultant in our Independent Healthcare practice talks with Dr Ali Hasan, Chief Medical Officer at Vitality Health. Dr Hasan tells Gus about how Vitality navigated the pandemic, how their offering has evolved, and what learnings he can draw from his career journey so far.
Ali, you've been with Vitality for over 7 years now. What made you join them in the first place?
The people. I was in processes for other roles when I heard about Vitality (then, known as 'PruHealth'). I had already spent a couple of years in the UK health insurance industry and felt that it was time for a change. However, I went to an initial interview out of curiosity. At the first interview I met with Keith Klintworth, now Group COO and Health Managing Director, as well as Keith Kropman, Director of Marketing. I liked them both and found how they described Vitality, and its mission, very compelling. As the process continued, the more people I met, the more I liked! It is the people that also keep us at Vitality. In my division, we have an industrious group of leaders who do great things for our customers. Whenever we discuss the best part of working at Vitality, we agree it is the people, and the culture they create.
How have health insurers like Vitality had to adapt and change throughout the pandemic?
The pandemic escalated so quickly and was beyond anything we had ever experienced as a company by orders of magnitude. We are proud of the speed at which we responded to the pandemic's challenges. The three most salient adaptations we had to make were: working in a world of social distancing and lockdown, ensuring our proposition was relevant, and lastly, that we evolved it quickly to provide further support to our members. Adapting to working at home and operating remotely was difficult initially, especially supporting colleagues who were balancing home schooling and other responsibilities. While the challenges were far smaller than those which the frontline workers faced, everyone was affected, and it wasn't easy. As an organisation, however, we came out of this period stronger.
We also adapted our products rapidly as we progressed through the pandemic. We began funding additional types of benefits, including covid cash benefits for people in hospital with the virus, a 'Vitality at Home' pack that provided members with ways to stay active at home, remote wellness checks, video specialist consultations (in addition to our existing primary care benefits), as well as ensuring in-person care remained for people with an urgent need or cancer care. We did this at a pace that would have been unimaginable before the pandemic, and we learned a lot from this process.
Working with extreme ambiguity was a core feature of the pandemic. Whilst we immersed ourselves in research and consulted with experts, we also realised that there was material uncertainty about how the pandemic would proceed. Questions arose such as: when would vaccines and therapeutics emerge? How long would "normal" life (and normal healthcare) take to return? As well as questioning what the long-term impacts would be. This affected planning at every level – it is hard to think about a three-year plan in the midst of immediate difficulties. We had to ensure we were prudent yet flexible, and I believe we did a good job.
How vital is preventative healthcare moving forward?
Preventative healthcare is more vital than ever. We know the challenges that the pandemic has presented in terms of physical and mental health, and the further challenges the broader economic outlook may bring. The stressors from these economic challenges have the potential to continue affecting physical and mental wellbeing negatively, across people from all walks of life. We also know that the impact of many conditions can be reduced – or the conditions avoided entirely –if individuals take simple steps to improve their health. Better diets, more physical activity, and smoking cessation – and the adoption of healthy behaviours more widely – can improve the health and happiness of individuals and populations. Preventative healthcare is also a critical part of reducing the burden on broader health services, by reducing demand – and it's never too late to improve healthy behaviours.
What are the biggest challenges that the industry now faces?
Continuing to innovate and offer high quality products and services for customers, that constantly provide value.
If you could turn back the clock 10 years, starting your first director level role, what three pieces of advice would you give yourself?
Keep moving quickly from one challenge to the next – ask yourself every six months if you feel that you are stimulated, challenged, and recognised for what you do.

The next ten years are going to rush by. Time is a precious, an irreplaceable series of seconds and minutes. Be respectful of your own precious time, and others, by spending time on things that you know will make a difference and which add value.

Make sure you invest enough time in building relationships. It is great to deliver high quality work quickly and effectively, but this is only part of the puzzle – to have impact you need trusting, open relationships with people to make change happen.
For more information, please contact Gus Ferguson, Consultant in our Private Healthcare Practice.