Five minutes with…Dominic Howard, Director of Strategic Partnerships at Teladoc Health UK
1st August 2022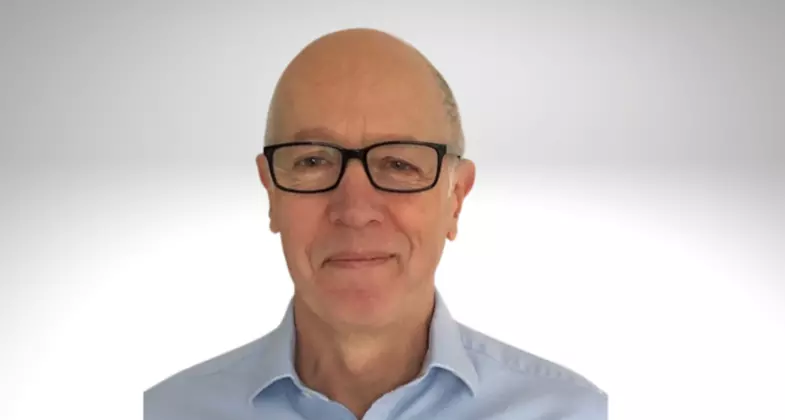 In our latest edition of 'Five minutes with…' Gus Ferguson, Consultant in our private healthcare practice talks with Dominic Howard, Director of Strategic Partnerships at Teladoc Health, about the growing role of virtual technology in healthcare and his own journey in this exciting industry.
Tell me a bit about why you joined Teladoc in the first place?
You could say I joined Teladoc by default. Coming from a background in health insurance, I originally joined a company called Best Doctors, a worldwide global business based out of Boston, to set up and lead their UK arm. We offered expert medical opinions and the first to offer the service on a global scale, connecting people to leading clinical experts around the world to give a second opinion on any given treatment or diagnosis. We were acquired by Teladoc in 2017 and with that acquisition came a richer suite of services to add to our offering including: extending to 24-hour GP, mental health counselling including child assessments, fitness, nutrition, and so on. So although we came together by accident, it was something I was really excited to take on.
What excites you most about working in such a progressive sector?
The feeling of being involved in a massive digital revolution in healthcare – it's fast paced and it's constantly evolving. I love working closely with our clients to help deliver services that are strategically aligned with their objectives, whether that's more sales, retention, engagement, or clinical impact. As a provider of both the technology and the services within that technology, we must react to rapidly changing customer behaviours and client needs. We always need to be looking ahead to what the next iteration might be and refreshing our proposition accordingly.
The second thing would simply be the direct impact we have on people's lives. We receive daily testimonials from end users and their families detailing the clinical impact our service had. This could be anything from a change in diagnosis of a serious condition, to someone returning to work after mental health counselling.
In an increasingly digital era, how is the use of virtual technology changing the way we all engage with healthcare?
The game changer has been the pandemic. It's massively accelerated the adoption of digital healthcare solutions, just as it has other processes such as vaccine rollout. Who would have thought (pre-COVID) you could develop an approved vaccine in less than a year, which would previously have taken more than 10 years!
That adoption and acceleration in digital healthcare solutions is only possible if it's backed by both patients and clinicians. This is where the adage of 'necessity being the mother of invention' has never been truer; if we cannot physically see patients due to covid restrictions, then we must find alternatives. Pandemic related restrictions have gone a long way to help forge virtual care solutions. It's very difficult to imagine we will ever go back to being solely reliant upon face-to-face physical appointments. Even if we never experienced another pandemic, the fact that you can now access a GP via an integrated platform and be referred to a huge range of health professionals within hours rather than weeks or months, is massively significant.
It's also useful to look at other instances of impactful virtual healthcare, for example, through software connecting teaching hospitals to other hospitals, or through robot technology that allows an expert to look remotely at a patient in an Intensive Care Unit, review their blood pressure and drug chart, and then share their opinions with the patient or onsite clinician who could be anywhere in the world.
What do you see as the healthcare industry's most pressing challenges?
Ageing population: It's not just about getting people to live longer, it's about improving the health of that growing demographic, which in turn will go some way to reducing the vast costs that are incurred by the elderly care sector.
Non communicable diseases: For example, obesity, the cost of which is still on the increase and urgently needs to be tackled.
Mental Health response: More specifically interventions that can help avoid the deterioration of mental health related issues before they become severe. We now have such a plethora of apps out there; we almost need the dust to settle so we can identify which ones are the most effective and have the biggest impact. Teladoc's approach in the UK is a 'stepped care model', which goes beyond just throwing services at the patient, and instead customises solutions for each individual and gives them more specific tools, including an emotional wellness app, to manage their own care.
For more information, please contact Gus Ferguson, Consultant in our Private Healthcare Practice.