Five minutes with…Althea Loderick, Chief Executive of London Borough of Newham
11th March 2020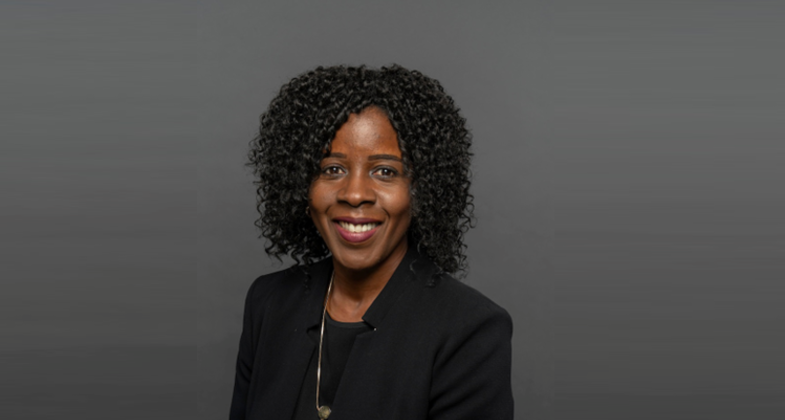 There are few places in the UK that have undergone such an enormous physical transformation over the last decade as Newham. Almost eight years on from the 2012 London Olympics,  Marek Dobrowolski, Associate Partner and Berwick Partners' Place and Regeneration Lead spoke with Althea Loderick ten months after she took on the role of Chief Executive of the London Borough of Newham. Althea discussed what appealed to her about working for Newham, the council's shift from physical development to inclusive growth and community wealth building, and what's next for one of London's most exciting and dynamic boroughs.
Althea, it's not quite been a year since you moved from Brent Council to become Newham's CEO. Brent is an exciting borough, so why did you decide to make the move from North West London to East?
It feels much longer than ten months; there is so much happening and so much to do here! It's so interesting and the pace at which we are working across the Council means that each day feels like a week. But why did I decide to make the move? It was the sense of there being something very exciting happening in Newham and feeling that if I didn't go for the role, I might look back and regret it.
Newham was a borough that I thought I knew about and had a sense of, but when I started to do my research and dig deeper into the nuances, I realised that actually there is so much more to Newham. There are many challenges that need tackling, but some enormous opportunities as well. Importantly, when I started having conversations with people within the Council, there was a palpable sense of ambition as well as a desire from the new Mayor, and her administration, to shift towards an inclusive agenda, using our  resources and the opportunities we have to make fundamental changes to better the lives of the people of Newham. This is what made the role hugely attractive.
How does that shift in mindset manifest itself and how have you translated the vision of the Mayor and politicians to staff and partners?
The vision and the ambition from the Mayor and her administration is crystal clear and very focused. It is about creating a place that works for all, ensuring that no-one is left behind. People might have visited Stratford and they might know of the Olympics-led regeneration of Stratford, but they may not have a sense of what Newham truly represents. It is about building on the changes that have already taken place, but showing that there is more than that legacy – the future of Newham is so much more.
It's a little like an onion: peel back the layers of Newham and you will see that we have challenges and opportunities that lie behind the new developments. For instance, how do we ensure that in the future all of our communities benefit from, and feel connected to, the growth we see in Stratford? How do we build inclusion and opportunity in places such as Plaistow and Manor Park – what does inclusivity really mean to us as an organisation and how do we then set about delivering this agenda?
What struck me when I looked at this job was the desire for the Council to go about its work with morality, and inclusivity and an approach centred on place and people; our people are at the heart of everything we do. My role is to use all my experience and energy to lead an organisation wherein that becomes the reality.
In terms of the translation, this is a great organisation with a hugely committed and talented group of staff, residents and partners. We have an enormous sense of the direction of travel, which comes from the Mayor. She often describes herself as a woman in a hurry and, rightly so given the challenges many in our community face, she wants a huge amount delivered at pace. Her ask of me as the Chief Executive, and to all of us, is to step up to this challenge, to always keep people at the heart of what we do, to feel comfortable in taking ownership for our work, to innovate and to concentrate our efforts and expertise on maximising the positive impact of our work for Newham's people.
I want to create a landscape where every individual member of our corporate management and leadership teams are superstars in their area, where they can deliver, innovate, and make a difference to Newham. I hope that is an attraction to want to join and stay in the Council.
This was your first role as a Chief Executive. What have you learned about your leadership style since you took the role on?
What I have taken from my career, and from the other leaders I have worked with, is that the task we face in any public leadership role is enormous. It means that the only way you can be an effective organisation is to develop, support and promote – right through the organisation – staff who think, act and are capable as leaders.
An example of this is how we developed our initial budget proposals. They were built from the ground up, meaning that we developed robust budget proposals where teams identified what we needed to do to deliver the administration's priorities and the savings requirement, what we need to have in place to deliver and what this meant for each area in terms of their plans and strategies.
We are creating an environment where we encourage and support leadership right through the Council; this means building in organisational strength and the momentum that keeps the organisation moving forward. Our role as a corporate team is to keep our hands on the tiller, making sure that we can be proactive but also spot and react to issues to steer the organisation in order to mitigate risks and seize on the opportunities – that's enough of the metaphors!
Newham was one of the first councils to adopt an inclusive growth agenda. What has it meant to place this at the heart of the Council's strategies?
I am proud of this. Newham should be an organisation that leads the way and we should be leading the way around inclusive growth because it is absolutely the right thing to do; it will have the most profound impact on our community. We don't do gentle debating in Newham; we haven't got time to tiptoe around topics. We want to know what the issues are, what challenges our young people face, and then confront them, understand what's at the heart of them and then work diligently to fix the causes, not just the symptoms.
The Mayor of Newham is a phenomenal driver of change; she is very clear about her ambition for the Borough and the commitment she's made to all the people of Newham. She has developed an inclusive economic strategy with a focus on community wealth building to set about this. Her message to me was, "this is the vision, this is the manifesto, this is the commitment, now you need to assemble a team and co-design strategies that are going to deliver them."
That was another thing that was attractive to me as a new Chief Executive – it was tackling real challenges directly, and this is the real Newham. We know much of what these challenges are, and we need to better understand some of them, but we know at our core that the answer lies in our people, our place and a fair economy. Tied intrinsically to this are skills, training, jobs and affordable housing. Above all, the Mayor was clear that we need to look at fixing them, which means a corporate plan that brings all these areas together. These areas dovetail neatly into each other through all our planning; everyone within the Council looks through this lens to address our issues and seize our opportunities.
That's a really interesting view; I like the concept of a lens by which the whole Council views issues. In an environment where pressures and financial constraints can cause siloed thinking, how do you keep the organisation true to its core values? How have you made inclusive growth and economic development relevant and practical to, for instance, social care?
For me, it is an attitude and behaviour; above all it is communicating in a way that people can understand what this lens means. It's also why I often look to bring people up through organisations or to recruit them from non-traditional routes. You can sit in a regeneration team, for instance, and take enormous pride in the glass and steel that may have gone up in a city centre and all the jobs that are going to be created in those offices, but have you really done a good job? Most importantly, have you really thought about the young people, or the communities behind those developments? Have you had the 'how did that work out for you?' conversation? Can young people access those jobs? Have they got access to the skills and the training they might require? Have you thought about the types of jobs that are going to be created in the first place and the supply chain that might be behind this?
Bad growth can set communities back and disenfranchise a generation; that's our challenge in Newham. We are not short on interest, or on people wanting to do business in Newham. Our goal is to provide truly affordable housing, spread the growth and wealth as far, wide and deep down as we can. If we don't do this for the people of Newham, then we have failed. Our commitment to make Newham the best place for young people to grow up is real, and we absolutely believe it, but to achieve this we must look well beyond buildings. We must also learn from our past; the growth in Newham has been phenomenal, but here, as in other parts, that growth hasn't always trickled down to create a fairer place.
You can come to Newham and you can look around Canning Town and Stratford at these lovely housing developments that many of our communities cannot afford to live in. We have a young community, one of the youngest in the UK, and it's getting younger. Although they are achieving if you look at educational attainment, it's not across the board. So, we must work with those that aren't achieving, as well as those that are, and make sure our approach to growth and jobs is tied to real opportunities for people to develop their skills. They need to access the types of businesses that we hope to be attracting, and we need to be creating new jobs and new opportunities for people to get on the career ladder.
That also works the other way, so regeneration and placemaking isn't solely the responsibility of our planners or our development teams. It comes back to the lens and that ownership piece. Our youth workers and social care teams that work with young people often have the best insights into how we might tackle the issues that they are presented with upstream, as well as the young people themselves, of course.
We must create the environment where their expertise and views feed into our planning, inward investment, job support and creation work. We must work with that, and actively work with partners and our communities to create these services and help people to access them.
We have 27,000 people on our housing list and 5,000 people living in temporary accommodation. We have a large housing stock and many estates and communities where we need to work to drive real renewal. There are significant numbers of our community who are living in poverty despite being in work. We have resources, assets, interest and we have powers – but what we can't do is create lots of housing that none of those people can ever access. It needs to be balanced: aspiration is great, but pragmatism is important as well. We need a whole-system approach to our economy, our physical place and our social impact.
We are working with you now to bring in a new team across your housing, planning and inclusive growth directorate. You mentioned promoting people with non-traditional routes and you spoke about creating an environment that fosters superstars! What else does working in Newham bring and require?
It's an environment where we think about co-production, about convening and bringing together the best people to tackle an issue. So, who can contribute to our thinking and understanding of an issue and who can then complement this with delivery and outcomes? I don't need someone who is just a fantastic policy person or someone who is just a fantastic accountant – I need them to also be able to understand, and want to understand, other perspectives and commit to working collegiately to coming up with solutions.
That solution might not just sit within the Council – in fact, it often won't. If there is an organisation that is better-equipped, better-placed, better-resourced to be the solution or part of it, then we need to empower or commission that body and support it to do it. Sometimes, it might mean creating a partnership or intervening in a way so that we can be better placed to address an issue. If we don't have a ready-made answer, it doesn't mean there isn't an answer. That's the mindset that we are creating, and that I want our executive and corporate team to foster.
If you are coming to Newham and you want to do placemaking, then you are going to get to work in a place and a community with assets – physical and social – that should really excite you. You can make your career here, and I truly mean that. Not everyone will work here for the next 30 years, and I understand that, but I want individuals who are on an upward trajectory. That said, I was at a meeting recently where I met a member of the team who said he had worked here for 37 years and had loved every day, so you don't have to move on! By coming here, you can rise to the challenge, be innovative and use your experience and skills, because there is a lot to do! However, you have to want to deliver and want to do so with a purpose.
People talk about the next iteration for Newham, what will the next 10 years be like?
I think ambition here has risen across the board. At the heart of this is balancing being part of a global city with localism and the strength, with the opportunity that comes from that. Part of this is the recognition of the importance of town centres and the role that local town centres play in communities. Here in Newham, there is an understanding and acceptance that you can have a signature place like Stratford, and there's much more to come there, but there are also exciting and dynamic local centres; creating a fair and balanced Newham for all means investing in these and ensuring they can thrive. Queen's Market in Green Street, for example, can provide both a hub and a catalyst for change. We want to embrace and support our town and community centres to get back to being central to the importance of Newham as a whole. Over the next 10 years we want to make all our places great, as that's where our residents come together to live, socialise, work and study. It shouldn't feel like a different world in different parts of the same borough.
Marek Dobrowolski leads our Place Practice nationally. His focus is on Regeneration, Economic Development & Infrastructure appointments in Local Government and its associated agencies.