Five minutes with… Aileen Evans, President of the Chartered Institute of Housing (CIH)
2nd March 2020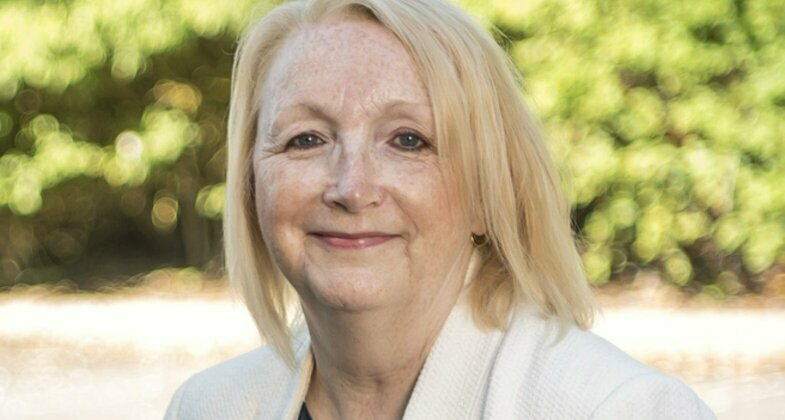 The Chartered Institute of Housing (CIH) is a representative body for Housing professionals across the world. Whether it's giving a voice to Housing professionals and lobbying the government to change housing policy, training its 16,000 Housing members or bringing them together at events up and down the country, the CIH is dedicated to its mission of maximising the contribution that housing professionals make to the well-being of communities.
Aileen Evans, who is also Chief Executive of Grand Union Housing – a Registered Provider of 12,000 homes – has taken on the Presidency of the CIH. Tom Neely, Housing Practice Lead at Berwick Partners, speaks to Aileen about her new role as President, what she wants to achieve during this time and, more broadly, about her thoughts on the sector and what action the CIH need to take to help achieve their mission.
Why did you decide to put yourself forward for the CIH Presidency role?
I decided to put myself forward for this role because I've been a member of the CIH for over 30 years. I've qualified through the CIH and they have supported me through my journey. In addition to this, I have seen the amazing work undertaken by the previous Presidents and I wanted an opportunity to give something back to the CIH and the sector as a whole.
What are your priorities during your tenure as President?
The President is the link between the CIH and their members, and spending time with members across the country is a real pleasure.
I also want to leave a legacy as President. To do this, I chose Mind as my presidential charity when I assumed my role in November last year. I wanted to choose a charity that I firmly believe in for the CIH to support, and to highlight the work the organisation does around improving people's mental health and increasing mental health awareness.
To further this, I wanted to combine the CIH's support with a strong campaign. I want to leave my presidency knowing that mental health is being spoken about in workplaces and that staff can feel comfortable discussing it. We named this the 'Shine a Light' campaign.
The campaign aims to prioritise mental health in the workplace, in part by encouraging leaders to talk about it. I am supporting this by talking about my own mental health at a number of events throughout the year. It will also proactively ensure work design and organisational culture support positive mental health outcomes.
As part of the campaign, I am proud to have developed a mental health guide for staff which aims to help and encourage workplaces to adopt good practice around this issue.
Later this year, I hope to announce a new mental health 'guide' for supporting tenants. The housing practitioners are not mental health experts; however, we want to guide and support housing staff in sharing good practice around this issue.
What current opportunities do you see in the Housing sector?
We now have a strong Government which has the opportunity to make significant changes and end our national housing crisis. However, the Government seems to still be fixated on home ownership solutions, the latest of which, 'First Homes', will only be accessible to very few. It's vitally important that the Government focuses on the more socially rented homes – the solution is clearly in their hands. Home is where everything starts from; we grow, become educated and have a healthy lifestyle from a good home.
What has been the biggest learn in your career?
Every day is a learning experience for me because I work with such talented people, both at Grand Union and the CIH. Learning the value of listening before responding is a key lesson. Diversity of background and thought are key principles for all organisations and it's important to build a team with this in mind, in order to challenge one another and make better decisions.
How do we recruit talent into the sector and ensure we retain the future leaders of tomorrow?
From a talent attraction perspective, it's extremely important that we look firstly at the grass roots level. We need to be active in apprenticeships and showing this generation the value of working in such a rich and important sector as housing – it really provides worthwhile, meaningful and interesting jobs.
Housing offers such an absorbing career and we need to create an environment where people can flourish and provide opportunities 'with them' rather than 'for them'.
For more information on this article please contact Tom Neely who is consultant in our Real Estate practice.