Leaders need to be more human than ever
24th March 2020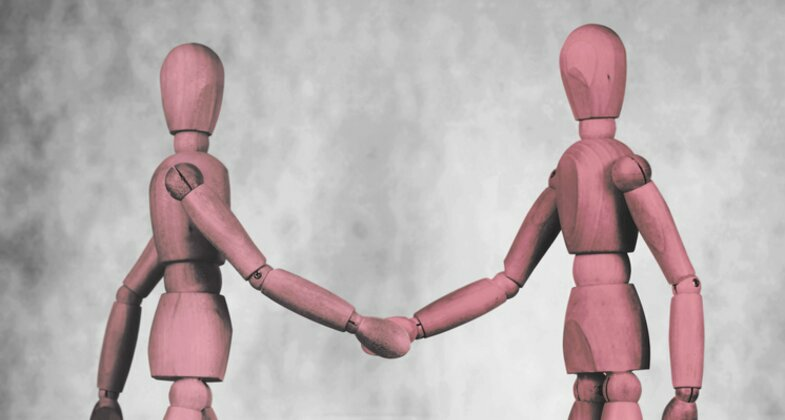 With all leaders facing unfamiliar challenges as COVID-19 continues to spread around the world, immense business skill and personal resolve will be required to plan and implement necessary change. However, that is only half the story. Employees are a business' biggest asset, and how leaders take accountability for their staff over the next few weeks and months will be remembered for years to come. It is a time of extreme financial pressure, but people management skills will be thrown into the spotlight just as much as commercial expertise.
Tending to the human side of change does not prevent the tough realities and decisions that leaders will have to make. However, when you balance the structural and technical aspects of change management with attention to the personal side of the transition, leaders become more credible and build trust among their teams. Prioritising the well-being of staff should be treated as essential and not just an afterthought.
Communication is key
Leaders who actively communicate through times of uncertainty are more likely to maintain the trust and loyalty of their employees. Silence won't stop worry; it is more likely to increase speculation and unfounded fears, especially in times of crisis, when rumours, misinformation and panic spread with alarming speed. Even when leaders don't have all the answers, they can be open and transparent in saying this and share regular updates on what they do know and what they are planning for different scenarios. As well as sharing information, leaders should listen to their employees and encourage upward communication. Listening will help gain a better understanding of any concerns that need to be addressed. Leaders need to be mindful that employees are likely to be feeling a whole range of fears, whether this be for their health, their loved ones, their jobs, their finances or life as they know it. They should also not forget that people react to change in different ways and adapt at various paces. This is therefore the time for leaders to set an example by how they respond to information and keep up-to-date with how their people are feeling – the ability to cope with the potential emotional fallout is critical.
Leaders also need to foster a culture of 'togetherness'. A supportive and collaborative culture in this time, where everyone looks out for each other will be invaluable. When teams and colleagues are committed to helping each other to overcome challenges, come up with new ideas and achieve shared goals, a business is much more likely to thrive. Leaders that promote collaboration on what can be achieved on a day-to-day basis, encourage the suggestion of new ideas, enable the agility of decision-making and celebrate the short-term goals will help maintain a sense of positivity and maintain a sense of purpose among employees.
Employees need to remember that leaders are only human too and that some mistakes may be made along the way. Old strategies and solutions may not work under current circumstances and so everyone must be willing to learn and try new things, even when the process is difficult or stressful. However, by confidently applying personal and organisational strengths and the variety of skills among employees to new situations and circumstances, leaders will navigate their way through.
Ultimately, leadership is about being honest, authentic and courageous, especially in turbulent times. Today, leaders need to be more human than ever.
For more information, please contact Katie Hart, a Consultant in our Consumer Practice.