Five minutes with…Debbie Francis OBE
16th February 2021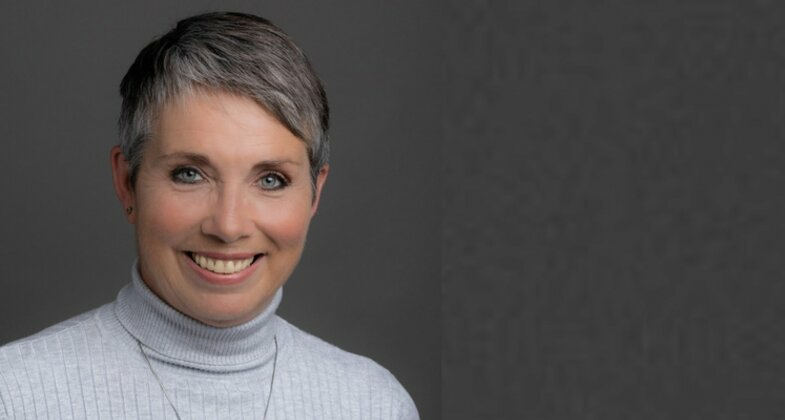 Debbie is also Chair of the Harwich Haven Authority, a non-executive Director of Loram UK and a non-executive Director on the board of the MDC Stockport, as well as a Trustee of Pave The Way. Last year she was named in the Top 50 Northern Power Women List, won the 2019 North West & IOM Director of the Year for Inclusivity, and received the 'Woman with Edge' award – which recognises businesswomen who challenge the status quo – at the 2019 Women of the Year awards. She was recently awarded an OBE for services to women in the rail industry.
Here, Berwick Partners' Joe Hughes talks to Debbie about her opinions on the future, the industry, diversity and leadership.
First of all, congratulations on receiving an OBE in the New Year's Honour list. How does it feel to be recognised for your dedication to raising the profile of women in the rail industry?
I must admit to feeling mostly lucky. It is an amazing honour to be recognised, but I know so many people who do amazing things every day and I feel very fortunate that I had people around me who understand the value of such an award and put me forward for consideration. I am passionate about trying to make a difference for diversity in all forms but gender diversity for obvious reasons is my passion. To be recognised as having achieved even a fraction of that ambition is amazing.
Major built environment projects create opportunity as well as challenge, where do you see the biggest opportunity for future talent in the industry?
I see opportunity for talent everywhere, but architecture, design and engineering must be front and centre. We need to think differently to build differently. At a certain stage in your career, experience can almost get the better of you because you are constrained by it. This is where we need to ensure that we attract fresh talent to help us re-imagine the possible.
What factors of leadership do you believe are crucial for successful delivery of large-scale projects?
I have a mixed relationship with the idea of leadership. I am trying (rather unsuccessfully at present I admit) to complete a part time PhD which specifically looks at the irrelevance of leadership on performance. I had an experience a few years ago when I took part in the amateur around the world Clipper Yacht Race that made me question the reality of leadership as a construct and since then I have been trying to work out what that means to me and in the wider context. If I have to say anything at this stage, then I would simply say that a leader's ability to build a supportive, collaborative team is the answer to success, but I am not sure that the creation of said team rests with an individual.
What measures do you believe organisations need to undertake to secure diverse and inclusive talent?
Where do I start? We have got to start thinking differently to every element of recruitment in the first instance. We cannot hire people who are not in the candidate pool in the first place. There is lots of research that should be helping us to change our thinking. We know that women, for example, will often not apply for a role if they can only meet 80% of the criteria, whereas men will apply even if they have a much lower match to the specification. Women also underestimate their skills quite often and so do not see a match to the criteria. How do we fix that? Well, change the role specs, make them outcome orientated not input based. State what the role needs to achieve. Look harder at language, visuals, placement of ads and consider more open events for people to come along and find out more and ask questions. Businesses do this all the time when putting out a tender for works, they hold events before tenders are due for questions and information sharing.
Then we need to ferret out everyone who cannot get on the bus and embrace inclusivity. I understand that it can take time for everyone to understand the why and understand their own bias, conscious or unconscious, but it is time we stopped making allowances for all those people in organisations that we know in their hearts don't see the point, or do not believe there is really an issue.
What has been the biggest influences on your leadership style throughout your career?
Again, the question of leadership! If we ask the question 'what has been the biggest influence on my style in operating' then I can get my head around answering. I started out at 16 with no qualifications on a government job creation scheme called a YOP. I have worked my way up through roles from sorting thousands of documents alphabetically and numerically every day (best not to ask!) to being an accounts clerk, barmaid and Avon lady. I have never forgotten what those jobs are like and how some of the roles made you feel like a second-class citizen. I always loved the story of the cleaner at NASAR who said he was helping to put a man on the moon and this, alongside my experience, are the greatest impacts on my style. I am just a person doing a job alongside everyone else. I don't feel special, I don't want to be treated in a special way and I don't believe that my opinion is more important than anyone else's.
With such extensive experience in the industry, what would your key piece of advice be to those looking to move into a position of leadership?
Get over yourself and in the words of Ygritte remember 'you know nothing' (Jon Snow).
For more information, please contact Joe Hughes, a consultant in our Infrastructure practice.