Five minutes with…Chris Howe, Commercial Director SCAH Programme at Defra
26th April 2021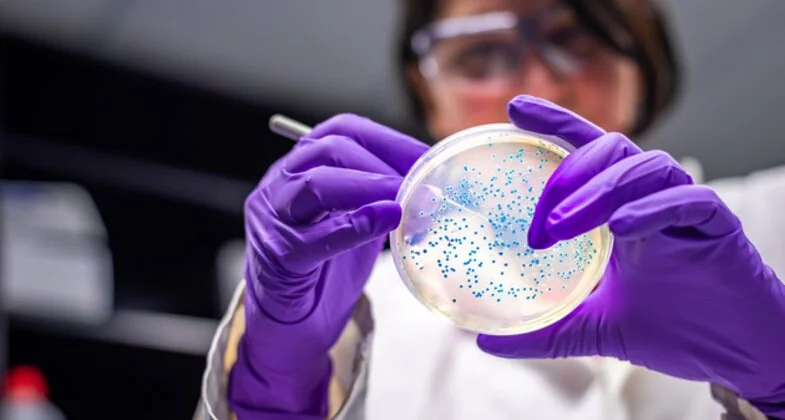 In the latest installment of our 'Five minutes with…' series, Richard Guest, Head of Berwick Partners' Procurement and Supply Chain practice, talks to Chris Howe, Commercial Director SCAH Programme at Defra. Richard first met Chris when he placed him into his current role in September 2020.
Together, they discuss Chris' career to date, the Science Capability in Animal Health (SCAH) programme, why a move into the GCO is a fantastic career opportunity, as well as the important new roles available in his team.
Chris, you have had an interesting and varied career to date, can you tell us more about your journey to your current role?
Having graduated as a mechanical engineer, I spent the formative years of my career in the retail sector as an Engineer Manager within Woolworths property services department. Whilst undertaking the thesis for my MSc in Construction Management, I got the chance to speak with several people from BAA. Several months later I jumped at the opportunity to join the team and in doing so, transitioned across to a more construction orientated Procurement role.
This gave me crucial experience operating within an Official Journal of the European Union (OJEU) environment under the Utilities Act. I also experienced change in culture following the acquisition of BAA by Ferrovial, this change of ownership saw the focus shift to a more commercially driven organisation, whilst being regulated under the Civil Aviation Authority and guided by the Department of Transport.  In 2013, we successfully negotiated our way out of the Utilities Act and boundaries of OJEU. This allowed us to continue our drive to demonstrate value for money to our stakeholders, but not losing sight of the transparency and fairness of the OJEU process.
After BAA was broken up following the competition commission ruling, I joined their flagship operation at Heathrow and have benefited from working across multiple category areas from professional services, operational excellence, and business operations, but construction has always been my passion and the area I have enjoyed the most. During my time at Heathrow we won several CIPS Awards including Best Overall Procurement function and Best People Initiative.
I joined the Government Commercial Organisation (GCO) in the role of Commercial Director for the SCAH programme in Defra in September 2020.
In particular, what made you want to join the Government Commercial Organisation and Defra?
Having spent 17 years working for Heathrow, I was keen to do something different which also allowed me to continue within the construction environment. I have always been interested in central government and worked closely with the Department for Transport whilst at Heathrow.
I was attracted by the journey Gareth Rhys Williams is embarking on within the GCO and the opportunity to join Einav's Ben-Yehuda's award-winning team at Defra and lead the commercial activity on the SCAH programme.
Leading the programme is a fantastic opportunity to deliver a legacy for the UK and it also allows me to utilise the full resource of the GCOs construction playbook for the programme and Defra's recently implemented 'One Way of Working' – to reflect commercial best practice and our Contract Management Centre of Excellence. Defra, whilst not the largest of the governmental departments, is one that everyone can relate to, with key departmental topics such as sustainability and wider environmental affecting our day to day lives.
What is the SCAH programme?
The Science Capability in Animal Health (SCAH) programme has been established to oversee the re-development of APHA's science campus based at Weybridge. The site has a wide range of specialist and complex scientific facilities and is one of only 30 such sites across the world.  Many of the facilities are used to carry out science of national importance that protects human and animal health.  The programme is designed to deliver the new facilities over ten-years, with a budget in excess of £1B to transform the site into a leading, world class facility. The programme will span the redesign, demolition, refurbishment and rebuild of their facilities.
This investment will improve our scientific infrastructure, will enhance our ability to build influence around the world and be at the cutting edge of animal health science, attracting and working with the world's best scientists
You have a number of Senior Commercial Specialist opportunities in your team, why are these roles so crucial?
We are currently building the capability within the programme and I am looking for three experienced commercial construction specialists to join my team. The roles will be responsible for leading the commercial procurement activity around professional services, projects and capital works.
These roles are all fantastic opportunities to join an award-winning Defra Commercial function and be involved from the early stages of a significant programme of critical national importance.
The candidates will be joining the GCO and in doing so opening the door to several future opportunities throughout the commercial space within government, as they develop their careers. They will also join Defra's CIPS award winning team, that's highly respected within the GCO for its great procurement capability under our 'One Way of Working' approach which delivers consistent and high-quality procurement products across the department.
The new hires will be part of the leadership team, and they will be accountable for the procurement, commercial and contracts strategy for significant packages of work, ranging from design, consultancy and professional services, to construction, transformation and then commissioning and contract management. Each of the three Senior Commercial Specialists will also be responsible for managing a small team.
What kind of background are you looking for?
Using my Trival Pursuit analogy, I am looking for people who have a number of the segments in terms of their experience spanning both technical and behaviours. As experienced commercial procurement professionals they must be able to understand: Public Contract Regulations; the importance of governance with solid construction industry expertise; able to produce commercial contract strategies for the engagement of professional services; construction and operational packages; demonstrate strong stakeholder engagement, influencing and communication skills.
The roles can be home based with an expectation to be on site at Weybridge 2-3 days a week when restrictions allow.
What advice would you pass on to those considering a move into the Government Commercial Organisation?
In my opinion joining the Government Commercial Organisation, is a great career move, for several reasons. I found it gives you the opportunity to make a real difference on large and complex programmes, across a variety of sectors. You also have access to best in class commercial thinking, guidance and approaches. Personal development is available and accessible, which ranges from traditional training to being part of peer review teams, which is great as you share and learn simultaneously.
You'll need to recognise that there will be governance and assurance, demonstration of value for money, whilst managing commercial and contractual risk is key. Be prepared to be work hard, there's a lot to get done!
For more information, please contact Richard Guest is a Principal Consultant in our Procurement and Supply Chain practice.