Five minutes with…Cat Gazzoli, Founder of Piccolo
29th June 2020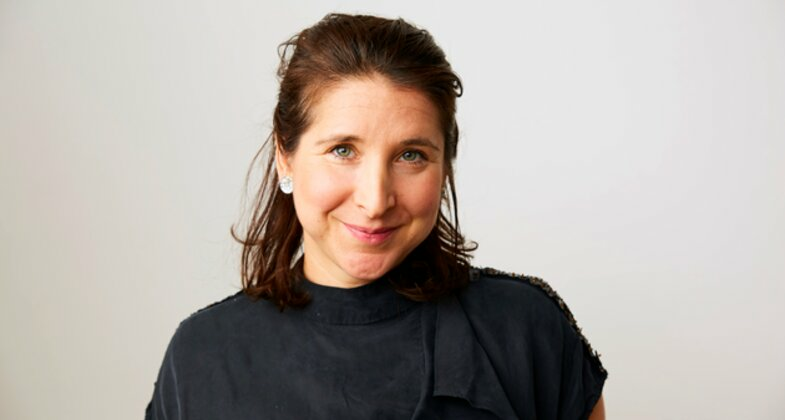 Cat Gazzoli is the Founder of Piccolo, the organic, healthy baby food brand. Creating wholesome, sustainable food while giving back to society and supporting charities that help families, is at the core of the business. It has therefore been a very busy few months for the team as their charity support has been more critical than ever and decisions have had to be made quickly while operating remotely. Katie Hart, Consultant in our Consumer Practice, recently spoke to Cat about the leadership lessons she has learnt over the past three months, how her business has, and will continue to evolve and what opportunities lie ahead for SMEs in the Consumer Goods sector.
What are the key leadership lessons you have learnt over the past three months?
Kindness and patience. We make food for little ones so that means we're supporting parents and families day-to-day in feeding their children. I believe this a moment where every business founder has to be kind and patient with their teams, especially those staff with children at home.
I often think of Helen Adams Keller, the American author and activist, who was the first deaf-blind person to earn a Bachelor of Arts degree and her teacher Anne Sullivan. Both were incredibly persistent and resilient in the face of great hardship. Anne Sullivan who found a way to teach Helen with patience and kindness when at the time deaf and blind children had little hope of a normal life and were threatened to be institutionalised. As Helen said, 'Keep your face to the sunshine and you cannot see the shadow.' I think it's key to taking care of your team, who are delivering business objectives.
Given what you have learnt, how do you see your business evolving and growing stronger?
As we are all working remotely, there has never been a time where trust has been more paramount between business leaders and their teams. I believe that Piccolo will come out as a stronger and more unified team as a result of the fast and smart decisions we have had to make to pivot and react quickly to changing circumstances. In fact, as a team the pandemic has only propelled us forward to raise the bar and move faster around our sustainability work; we have been reminded that our natural environment is in a better state since lockdown measures were put in place.
It's has been challenging to sort out the difficult packaging of pouches, whilst still offering a convenient option for parents. We are focused on minimising our impact on the planet and last year, we launched a range of bio-based pouches made from 80% renewable plant-based materials which has lowered our carbon emissions. Our new plant-based packaging looks and feel like normal plastic, but 80% of the material is plastic derived from plants, rather than petroleum, which is more sustainable than standard plastics. We're also moving to fully recyclable pouches later this year to do even better. Jonathon Porritt, the sustainability and environmentalist, is my mentor and investor and he has helped us to take concrete positive steps to become a stronger and better business in this sense. We have to look after the planet for our children's sake and for generations to come.
Do you foresee having to focus on additional skills and/or training to navigate the new trading landscape?
We will continue to double down on learning and development for our team because there are new skills to learn and we embrace up-skilling our team. I also feel the grocers are open to new ways of working with suppliers and it can't be expected that every staff member, especially of scaling SMEs, knows what they need to as new work strands occur due to this virus. This period has had a silver lining to it where FMCG suppliers and retailers have come together to find ways to work smoothly to support the public in this time of need.
Coming out of lockdown, what do you see as being the short and long term opportunities for SMEs in the consumer goods sector?
Taking care of our neighbours and our communities has come to the forefront. There has always been a push for companies to really delve into the greater good and social causes, but now I think it will happen on a larger scale. Giving back is at the core of Piccolo's DNA, as much as it is what personally motivates me. We are committed to donating 10% of profits to charities helping local families. We support a baby essentials bank charity where parents can receive clothes, toys and equipment for babies and children to ensure that children have their basic needs met as well as a food bank supporting marginalised families with our product range. In response to the current pandemic, we have set up our online store which donates five baby meals to vulnerable children with every order.
If you could offer peace of mind or advice to leaders of other SMEs, what would it be?
Make sure you have a mentor who believes in you and who can guide you, as having 'peace of mind' in an unprecedented scenario like COVID is not necessarily natural for even a well-trained founder. I was very fortunate to have Prue Leith from the get-go, not only to mentor me but also as an investor in Piccolo. She is excellent at keeping calm and carrying on and pushing me to just get on with it.
For more information please contact Katie Hart, Consultant in our Consumer Practice.
Piccolo is available in all major retailers and its online store. mylittlepiccolo.com