Five minutes with…Ella Robertson, Managing Director of One Young World
22nd June 2020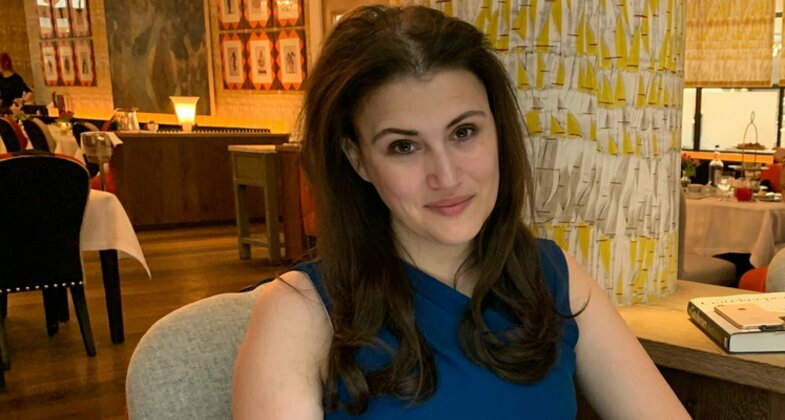 In our latest edition of 'Five minutes with…', we speak to Ella Robertson is the Managing Director of One Young World, a UK charity which serves as a global forum for young leaders. Ella discusses the importance of young and emerging leadership and how we can harness that potential.
Where did the idea for One Young World come from, and where do you see it going in the next 5-10 years?
My mother, Kate, co-founded One Young World with David Jones in the belief that the systemic problems we face are a result of a leadership vacuum. Ten years later, this lack of leadership has led to accelerating climate change, to global pandemics, the need to create the next generation of more responsible and effective leadership is greater than ever. The next 5-10 years will be focused on creating more systematic impact delivery – our community has directly impacted the lives of 26 million people since 2010 but we want to focus on increasing funding and support for young leaders and their projects.
From your c.10 years' experience running OYW – What are the fundamental reasons that businesses, governments and international organisations, should be recognising young people and listening to these emerging young leaders?
Young people are part of the most connected, knowledgeable and powerful generation in human history. Failing to engage with them effectively is a huge waste of an organisation's most valuable resource. Gen Z particularly are more entrepreneurial; if this instinct isn't harnessed then talent will be lost.
If you could ask one thing of current organisations in the way they develop young leaders what would it be?
Youth engagement should be seen as a critical part of a business's inclusion strategy. Experience is important but so is talent and the ability to innovate; businesses should consider how they can ensure that there are more young leaders directly influencing leadership decisions. This may include reverse mentoring, reserving board seats for young employees or creating a young employee network that regularly meets with the CEO.
What are the general trends/concerns you are hearing from young people (apart from COVID-19)?
Anti-racism. Diversity and inclusion programs are rarely fit for purpose and they will need to rapidly evolve to be 'anti-discrimination' programs in order for businesses to effectively respond to this historic movement we are witnessing.
You name a number of multi-nationals on your websites as partners, what do you think makes them good advocates/what do they do to encourage the OYW message and its emerging leaders?
We have the largest corporate network of any UK-based NGO – we believe that business is a vital pillar in achieving the UN's Sustainable Development Goals. Public-private partnerships will be essential in building a fairer, more sustainable world.  Our partners view One Young World as a critical part of their talent development work and as a very effective tool for employee engagement and retention. We work with partners on a number of fronts – one of which is 'Lead 2030', which is the biggest fund for young leaders on the SDGs with businesses giving substantial cash grants to young leaders to fund their projects.
OYW published the results of a COVID-19 survey they conducted among young people, it found that 87% of young people felt hopeful and positive for their future – why do you think that is, and how can we harness that going forward?
Young people are optimistic because they can see that, overall, progress is being made. They are also optimistic because they are impatient for change and believe that they will see dramatic change in environmental policy, levels of poverty and equality in the near future.
What is the single thing you are most proud of that's come from OYW?
I'm most proud of our community: we have 12,000 young leaders in 196 countries all working to achieve the SDGs. I'm proud that we are funding them through Lead 2030 and the COVID-19 Young Leaders Fund.
More about Ella
Ella Robertson oversees the annual One Young World Summit which has taken place in nine different cities across the world, from Bangkok to Bogota. Ella is the co-author of How To Make A Difference – the authoritative handbook to activism. Ella read English Literature at Balliol College Oxford and began a Law training contract with a Magic Circle firm before changing track and pursuing a career in the third sector. She was on the Scottish International Debating team and lives in Marylebone – she is a School Governor at ARK Atwood Primary School where she is the Link Governor for Special Educational Needs and Disabilities. In the past year she has written for The Times, The Daily Telegraph and City AM; she was featured in British Vogue for her activism and was named on the Management Today/Daily Telegraph list of 35 Women Under 35 2019.