Five minutes with…Daniel Moylan, former Deputy Chairman of Transport for London
9th June 2020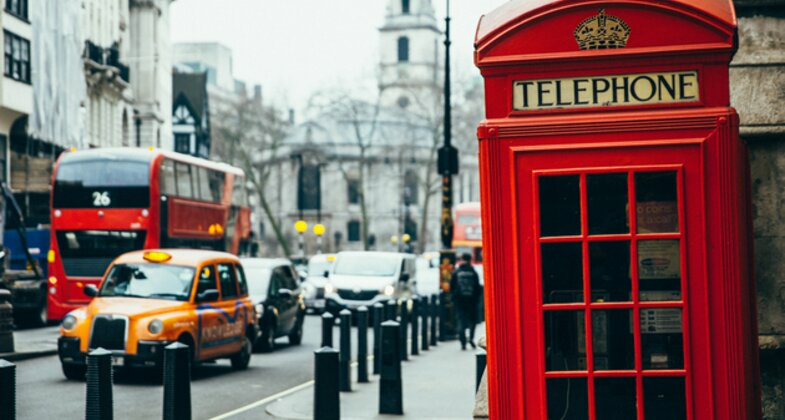 In the latest edition of our 'Five minutes with…'series, we speak to Daniel Moylan. Daniel is former Deputy Chairman of Transport for London under Boris Johnson, former Non-Executive Director of Crossrail Limited, former Deputy Leader of Kensington and Chelsea Council and a campaigner for Brexit. He has spent the last twenty years working at the interface between the public and private sector on major capital projects.
He is currently working with a major London landowner to develop a project for a new, privately funded railway in the capital. He also chairs Urban Design London, a public-private sector network dedicated to improving skills of professionals working on urban design and the built environment.
What do you see as the biggest challenges and opportunities for the transportation infrastructure market?
As we emerge from lockdown, the Government will resume its commitment to major infrastructure projects. That is the great opportunity. The challenges will remain what they were before: a fragmented and under-capitalised construction industry, wasteful and bureaucratic procurement and programme management processes and a judicial system that can be almost frivolous in its unpredictability. But there will be a new challenge: paying for it all at a time when the economy has much ground to recover.
To what extent would you agree that investment into private sector infrastructure is key to post COVID-19 economic growth?
Private sector capital would be a great boon if it were invested in private sector infrastructure projects. But the entrepreneurship that gave us most of our rail network, for example, has gone and now the Government decides what infrastructure will be built, according to criteria and priorities that are rarely grounded in commercial considerations. The providers of capital have re-oriented themselves to this situation and are now merely an expensive source of finance for whom the first goal is to minimise risk. We need, not more private sector capital as such (there's no shortage of that), but private sector risk capital. And that means allowing the private sector to build the infrastructure it can see the possibility of a commercial return in.
As an advisor and past board member to some of the UK's biggest transport organisations, what do you believe are the most important current projects?
The projects with the best returns are those that would increase the capacity and longevity of existing infrastructure. But they are not sexy compared to new infrastructure.
As for new infrastructure, one of the lessons of the pandemic, if we had not recognised it before, is the pressing urgency of high-speed, universal broadband.
What changes do you see for transport in a post-COVID-19 world?
Mass transport is a highly operationally geared business. Like airlines and hotels, the high fixed costs mean that it has to operate with a high level of utilisation to sustain itself financially and it is not easily scalable. The task of getting it back on a sustainable basis is therefore a huge challenge, especially with mass tourism hit, commuters more likely to work at home and a significant part of the population (the vulnerable elderly, for example) being much more careful about going out.
The public sector will be sustained by the taxpayer through this period, but with little money for necessary upgrades. The private sector, particularly airlines, is likely to go through a massive re-organisation that will leave the whole air travel landscape almost unrecognisable. The knock-on effects for air freight will be a serious burden on the economy, especially as our trade, post-Brexit, seeks to develop more strongly away from the EU.
What would be your key piece of advice to those looking to move into a leadership role within the transport infrastructure landscape?
Take a keen interest in the operational side of the business. It's fascinating.
Photo credit: Geoff Pugh for the Telegraph