A 'Gold' student experience – Some international perspectives
29th January 2019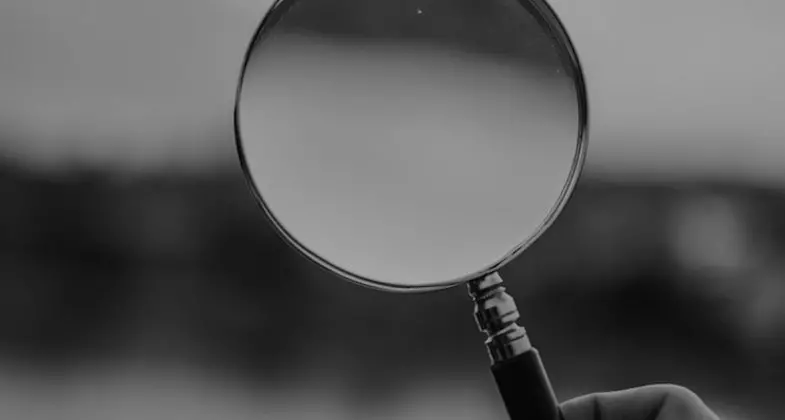 Dr Sonal Minocha
Pro-Vice-Chancellor, Global Engagement, Bournemouth University
The Teaching Excellence Framework (TEF) discourse has, if I remember correctly, been mainstream lingo for us since June 2015 when a Times Higher Education article highlighted Jo Johnson's commitment to excellent teaching as a 'key priority' for the government (Times Higher Education, 2015).
Yet two and half years on, it still seems to me that the international perspective in this discourse is at worst, silent, or at best, subtle. Surely the best learning and teaching environments, experiences and outcomes are international, diverse, inclusive?  So why have we not discussed this as being central to, and not merely an add-on to, a key debate of our times?
I don't claim to be an expert on the TEF or international perspectives. However, as an educator, a past international student to the UK, and one who represents 'Global Britain' through my day job as PVC (Global Engagement), I do feel somewhat qualified to have a view on this.
International Perspectives
The significance of TEF in practice in UK HE and on the airwaves of HE media coverage is well documented.  There is however a surprising degree of silence on the international perspectives of TEF. This is surprising given our reliance on international staff and students – 20% of students and 29% of staff in UK HE are international (Universities UK International, 2017a). Additionally, at its heart UK HE is a global business so the views and interpretations of the international HE community is important, not least on how, post-Brexit, it might be impacting students' choice to study in the UK.
A Hobsons survey of 3,300 international students reveals confusion about the TEF, as only 21.2% of them claim to have heard of it. Meanwhile, 64.4% of international students who have heard of the TEF say the framework has not been explained to them (Hobsons, 2017). In a follow up commentary I argued that both Government and HE institutions need to do more to improve the communications strategy around the framework (Custer, 2017).
Even the outgoing Minister for Universities and Science, Jo Johnson, recognised the correlation between excellent teaching and a world-leading HE system (Times Higher Education, 2015):
"Excellent teaching and learning is a crucial element of a world-leading and internationally competitive higher education system, and a key priority for this government."
Yet what is a fundamental sector shaping methodology still seems to me, to be driven only by a national lens; a global lens is essential to building a world class framework of excellence.
Some credible institutional responses do stick out though. Universities such as De Montfort, Coventry and Nottingham offer excellent takeaways for the threading of international perspectives into the core paradigm of the University's philosophy. A study of their TEF submissions makes it clear that international is not simply about mobility or student composition or a buzzword. In my view, the 'gold' standard is not the reason they are global but their global character affords them a gold standard.
I realise I am promoting the competition here, but in my experience, for some reason the mainstreaming of 'international' into the core fabric of our 'teaching excellence' and 'student experience' seems to be much harder in the UK than it is in Asia for example. I don't know why that is given that some of the earliest forms of H.E. internationalisation have their roots in the UK!
In sum, an initiative like TEF isn't just a UK HE policy initiative.  It has ripples in the global HE pools around the world. National HE systems are part of global HE systems and its important systems are loosely coalesced so that any country can retain a credible position at the global HE policy table.
Global learning for global careers – some avenues for exploration
Enough about the problem! What can we really do then to mainstream this conversation?
Well as a starter for ten, I am delighted and honoured to be on the upcoming Student Experience 2.0 panel event in London next week. In having a PVC responsible for global engagement on the panel the event sends out a clear message – let's integrate 'international' into the mainstream.
In preparation and as a preamble to that event I offer two very simple yet hugely underutilised avenues for integrating the 'international perspective' into the mainstream:
International staff as resource – In 2017, approximately 49,000 or 30% of all academics in the UK were international. Yet, their potential role in shaping a more global, context-driven and internationalised curriculum appears to be an untouched opportunity by universities and their leadership teams as concluded in a Universities UK International piece (Universities UK International, 2017b). Further evidence was provided in a Russell Group study (Russell Group, 2017) demonstrating the value of international academics and the role they play in driving excellence in research, innovation and education. A HEA study also concluded that: "there is, arguably, an opportunity for greater recognition of international academic staff and the role they play in key, strategically important, on-campus internationalisation processes" (HEA, 2016).
International students as co-creators of our curriculum – A Universities UK analysis suggests that 438,010 international students studied in the UK in 2015-16 and as many as 63% of students at postgraduate level are international. The QAA highlighted the opportunity (QAA, 2015) for international students to be involved in shaping global and intercultural teaching and learning through the introduction of approaches that "harness the variety of international students' experiences to enhance intercultural learning." In other words, why are we teaching modules such as Asian Management Practice, designing modules on global competencies and so forth? Why aren't we letting the international student be 'teacher' here and in turn sophisticating our understanding of global practices and facilitating a new kind of development opportunity for the student?
These are not the only or the best ideas but an attempt to remind senior leaders and policy makers in HE not to ignore the international dimensions in our discussions about the future development of TEF. It is important for some of the reasons outlined above but as we fast approach the start of a post-Brexit period, it is essential that we don't 'forget' the potential impact of TEF on the positioning of UK HE internationally. To do so would risk further marginalising UK HE from the mainstream position it has held over the last century.
In summary let TEF (or for that matter REF or KEF) not just be pursuits for national excellence but that of global relevance. Let student experience 2.0 be defined by its global character not a mere nod to the international composition of our classrooms and staffrooms!
Dr Sonal Minocha will be speaking at the Berwick Partners and Shakespeare Martineau 'Student Experience 2.0' panel debate alongside Alistair Jarvis – Universities UK, Professor Chris Husbands – Sheffield Hallam University, Dr Giles Carden – Lancaster University and Amatey Doku – National Union of Students.
References:
Custer, S. (2017) Survey reveals most international students confused by UK's TEF. Available at: https://thepienews.com/news/hobsons-survey-reveals-most-international-students-confused-by-uk-tef/ (Accessed 11 January 2018)
HEA (2016) Shaping a Global BU: Internationally-informed internationalisation. Available at: https://www.heacademy.ac.uk/system/files/ic_bournemouth_-_hea.pdf (Accessed 19 January 2018)
Hobsons (2017) TEF ratings or university rankings. Available at: https://www.hobsons.com/resources/entry/blog-tef-ratings-or-university-rankings-new-Hobsons-research (Accessed 11 January 2018)
QAA (2015) Supporting and Enhancing the Experience of International Students in the UK. Available at: http://www.qaa.ac.uk/en/Publications/Documents/International-Students-Guide-15.pdf (Accessed 19 January 2018)
Russell Group (2017) The value of international staff at Russell Group universities. Available at: https://russellgroup.ac.uk/media/5522/rg-international-staff-june-2017-final-2.pdf (Accessed 19 January 2018)
Times Higher Education (2015) Jo Johnson commits to Teaching Excellence Framework. Available at: https://www.timeshighereducation.com/news/jo-johnson-commits-teaching-excellence-framework (Accessed 11 January 2018)
Universities UK International (2017a) International facts and figures. Available at: http://www.universitiesuk.ac.uk/policy-and-analysis/reports/Documents/International/International_Facts_and_Figures_2017.pdf (Accessed 12 January 2018)
Universities UK International (2017b) The role of the international academic community in shaping global campuses and classrooms. Available at: http://www.universitiesuk.ac.uk/International/Pages/the-role-of-the-international-academic-community-in-shaping-global-campuses-and-classrooms.aspx (Accessed 18 January 2018)